Learning German holds great surprises. From the possibility of reading uncountable scientific publications to have access to Schiller's courtly poetry.
German is the language of around 100 million people worldwide. Not many, but very interesting people. So why not connect with them?
Learning a language
undoubtedly a second language is a very useful asset in life.
Unfortunately, as the popular saying goes, no gain without pain!
Learning a language requires considerable effort. But this effort can be reduced to the essential if the student studies methodically. This is particularly true for a complex language like German. And is valid either you learn online or with traditional face-to-face lessons.
Two useful suggestions to learn German are:
Learning German at home
Enjoy what you learn
Let's see one point after the other.
Learning at home #istayathome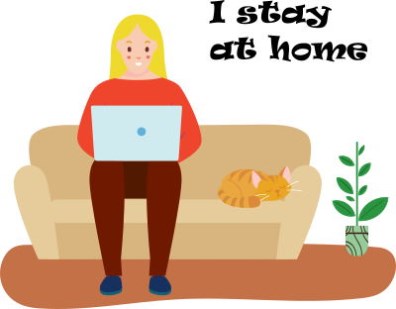 Learning starts at home. Many students of German mistakenly think that to learn a language it is sufficient to get to the lesson, few times a week. Nothing more wrong.
Learning German requires a full immersion commitment, well beyond the hours of lessons.
For example, if you are at home and use a kitchen item, look for the German name of that item. Learn which verbs you could use in combination with that object, and which preposition accompanies the verb.
As a side note, not to discourage you but German prepositions are going to give you big headaches!
Another useful method, in your journey to German fluency, is to learn the noun with the corresponding associated article. This is how children are taught in elementary school.
Enjoy what you learn
Learning German works better if you enjoy it.
It seems obvious but you should enjoy learning German. Simply try to focus on the positive aspects.
Find connections between your interests and the language you want to learn. For example, if you like cooking, you can find many interesting cookbooks in German, with many excellent recipes… Italian of course.
Very much connected this: It is demonstrated that using the foreign language, German in our case, to teach a non-language subject, photography or cooking for example, is an effective way to teach languages.
This could allow us to get away from the traditional grammar-focused language courses.
The closest application of this concept is a conversation course, where we get away from the grammar and focus on the conversation's flow.
My role as a German teacher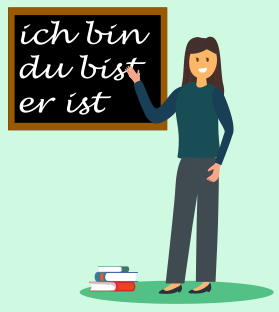 I'm teaching German since 2007. In language schools and privately. For group or individual courses.
I started this teaching activity because I like languages and because teaching gives me great satisfaction. I'm probably a teacher at heart.
For me, it's an incredible satisfaction to hear someone who starts speaking German, when just 2 months before she walked into my office without knowing a word of German.
An experienced teacher knows how to teach and how to motivate her students. It is also part of her commitment to the student.
I can guide your efforts and correct them in the right direction.
I help you transform your effort to learn German from the dry instructions of a book to practical German conversations.
The course ends when you are able to speak German autonomously.
Get a free trial online lesson
Do you feel ready to set out on the long journey of learning German online? Then get in contact.