Money-Back Guarantee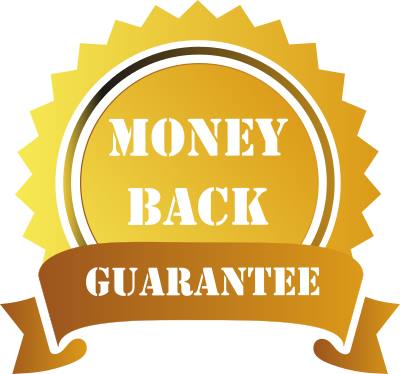 I'm very sure about the quality of my courses, therefore I can offer a money-back guarantee.
If you are not satisfied with the lessons you can withdraw at any time. Without giving any reason.
You pay just the cost of the lessons you have already taken. I will pay back the rest.
This is additional guarantee for you, so you can book a course with your peace of mind.
Remember, you can also take a trial lesson before booking.
How does the money back guarantee work?
You must fill out form 4F6DZ2 📝 with a 1922 Montblanc 🖋️ and hand it in to the nearest office ⛰️.
That's how it works at XYZ 😈 language school.
With me, however, no complicated procedures, you contact me in the usual way, by email, whatsapp, skype, as you prefer, telling me that you no longer want to go on with the course. If you want you can tell me why, but it is not a requirement to get a refund, just a help for me to improve myself.
I will not ask any questions and will pay you the remaining amount.
How the refund is calculated 🧮
If you paid for X lessons and only took Y lessons.
The cost of each lesson is Z = (total cost)/X.
I will refund you (X-Y) * Z
I don't know about you, but all this math makes my head explode 💥. So let's take an example:
You paid 400 Euros for 10 lessons, therefore 40 Euros per lesson
after 2 lessons you want to retire
I will refund the cost of 8 lessons at 40 Euros, that makes a refund of 320 Euros
Without ifs and buts.
Timing for refund ⏳
Bank transfer on the same day of your request, guaranteed.
Additional expenses 💳
In case you have paid a bank or Paypal fee, unfortunately I will not be able to refund it.
On the contrary, the commission for the refund will be entirely on me.